West Cobb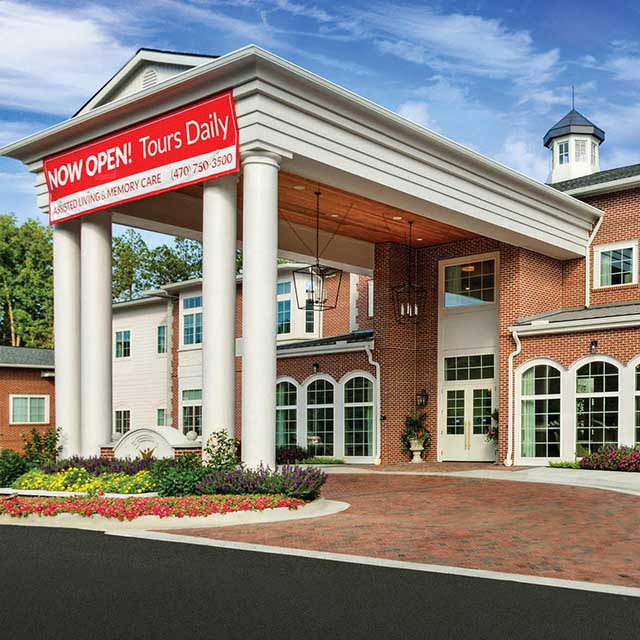 ReEnvision Senior Living
Discover 5-Star Boutique Senior Living in West Cobb.

Varenita™ of West Cobb offers a unique, modern approach to luxury senior living that promotes vitality, engagement, and an enriching sense of connection for both residents and their families. Located in the beautiful area of West Cobb, this welcoming new community offers a vibrant, enriching environment specifically designed for today's discerning seniors.
The Varenita™ Advantage
1979 Mars Hill Road Acworth, GA 30101
REAL SOLUTIONS FOR RESIDENTS AND THEIR FAMILIES
You have questions. We have answers.
Take an Online Tour of Our Community
Our senior living facility in West Cobb, Georgia is unmatched in its natural beauty and structural design, but don't take our word for it. Before you schedule a tour in-person, take a minute to walk through our facilities virtually with our online tour.
Senior Living Resources for the Whole Family.
At Varenita of West Cobb, we want to provide you with the resources you need to make the best decision for your situation, needs and budget.
Experience Life at Varenita™ of West Cobb
Contact Us.
Have lingering questions about our senior living facility in West Cobb, Georgia? Wondering about other options that are available to your family? No matter what your questions, our friendly staff is happy to help.
Just fill out our contact form below and a member of the Varenita™ team will be in touch with you shortly.
"*" indicates required fields