Senior Living
Financial Planning for Senior Living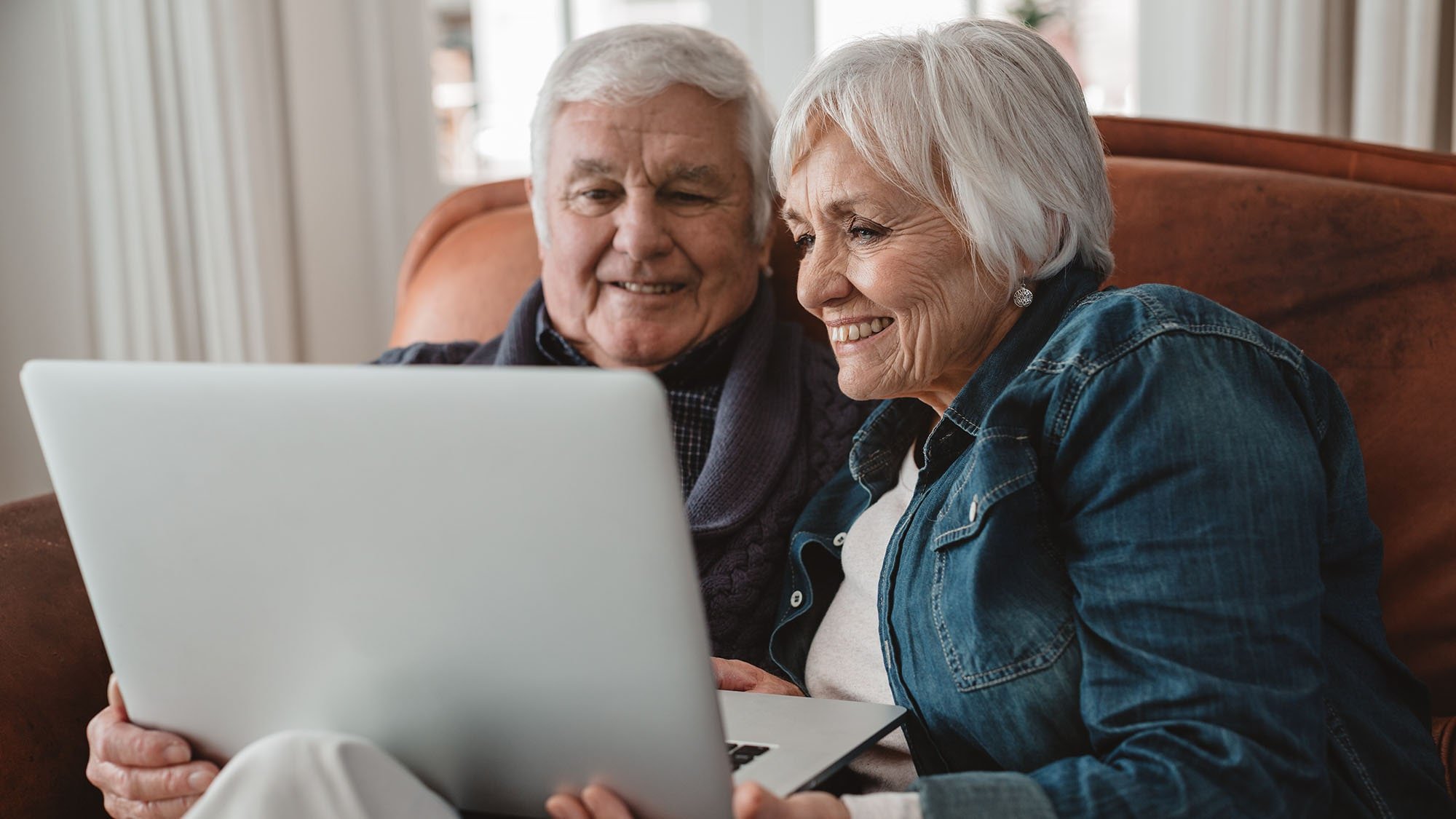 While senior living care is an investment in your loved one's well-being, it doesn't have to break the bank. Here, we'll take a deep dive into the costs, fees, and payment methods so you have a better sense of how to navigate senior living finances.
---
How Much Does Senior Living Cost?
Nationwide, senior living communities cost between $54,000-$94,900 per year.
There are a few primary factors that influence the monthly price of a senior living community.
Level of care — higher levels of care, as provided in memory care communities for example, have a higher cost.
Apartment style — the number of bedrooms and other features (like a garage) can impact cost.
Community location — desirable retirement cities, or cities that have a high cost of living, tend to be more expensive.
To narrow down how much senior living will cost your family, start by researching the average costs in the desired location. That will give you a ballpark cost estimate.
Next, as you research various communities, inquire about their pricing. Communities answer cost-related questions every day and can give you the numbers you need. This is a great way to see how transparent and flexible a given community is. If the community withholds pricing information or makes it really difficult to understand, that's a red flag.
---
What Are The Different Types of Community Fees?
It's important to understand how senior living fees work so that you don't get stuck with hidden fees or contracts that lock you into certain decisions.
Be aware that communities typically charge two types of fees. The first is a one-time entrance fee or community fee that's used to cover the cost of preparing your apartment for move-in. (Some communities may also request a security deposit, which is usually refundable.)
In addition, you'll be responsible for a monthly fee, which often is all-inclusive and covers your rent, meals and other community amenities.
To get insight into a specific senior living community's fee structure, make sure to ask:
Is the monthly fee all-inclusive?
Is there an entrance fee or security deposit?
Are there any hidden fees such as second occupant or pet fees?
Do fees change over time or are they fixed?
What's the move-out policy like?
Be sure to get all your financial questions asked before you sign a contract. While the best senior living communities offer transparent pricing levels, you should always be wary about any hidden fees or contractual obligations.
---
What's Included in the Cost of Senior Living?
Senior living costs are all-inclusive and typically cover dining, rent, housekeeping, transportation, access to on-site facilities, access to on-site entertainment, and more.
At Varenita, for example, residents have access to resort-style amenities and convenient services including:
Anytime dining (between 7:00 am and 7:00 pm): Featuring a variety of chef-prepared entrées in multiple dining venues.
Health services and monitoring: Including daily wellness checks, medication management, assistance with activities of daily living, and coordination of other services as needed.
Security features: Such as 24-hour staff coverage, an emergency response system and state-of-the-art technology throughout the community.
Entertainment, social and educational amenities: Diverse spaces such as an art studio, game room, spa, theater and more.
Personalized fitness and wellness programs
Convenient services: Including housekeeping, laundry, transportation, concierge services, utilities, property taxes, heating and air conditioning, trash removal, landscaping, major appliance repair, home maintenance, basic cable and WiFi.
Beautiful community facilities: including outdoor spaces, walking paths and indoor common areas.
---
Comparing Costs: Senior Living Communities vs Aging in Place
To understand the value of senior living communities, it can help to analyze how expenses compare with living at home.
Start by tallying up the cost of living at home for you or your loved one.
To realistically calculate your home living expenses, you should take into account the following cost areas:
Mortgage or rent: What do you or your loved ones currently pay each month?
Home maintenance: On average, how much does it cost to maintain your home? This includes tasks like lawn care, general repairs, and maintenance.
Home health aide: If you or someone you love requires care, what are the costs of hiring a home aide?
Utilities: How much do you spend each month on electricity, water, heating/cooling, garbage removal, cable/wifi, and property taxes?
Living services: If you hire professionals to clean your home, prepare your meals, transport you from A to B, tally up those costs here. You can also include membership costs to gyms or recreation centers.
Entertainment services: Entertainment can also add up, such as social programs, wellness programs, entertainment amenities, etc.
24/7 security: Home security becomes increasingly important as we age. If you don't currently pay for a security system now, how much will it cost your family?
Home modifications: As we age, new features must be installed in our homes, like ramps and handrails. What extent of modifications will you have to make to keep your home a safe environment?
In comparison, senior living communities bundle all these expenses into one monthly fee. This makes it easier to manage expenses.
To get a more precise calculation of your senior living expenses, make use of our cost worksheet here.
---
Ways to Pay For Senior Living
Finally, navigating senior living finances means understanding how to pay for care. While senior living communities can be expensive, you may have several available payment options.
Here are some of the most common ways to pay for senior care.
Long-term care insurance or life insurance: Long-term care insurance typically pays for senior care if the individual is diagnosed with a chronic condition. In addition, some life insurance plans have a rider that allows seniors to withdraw amounts early for long-term care.
Home equity: Real estate can be useful for paying for senior living. Selling a home is usually the safest way to get capital to pay for care, though you might also consider getting a reverse back mortgage or using a house as loan collateral.
Aid & Attendance VA benefits: Eligible veterans can receive a stipend to cover assisted living costs at home or in a community.
State-specific programs: You should also check state-specific programs, as there might be local senior support, such as PACE or another initiative.
Medicare & Medicaid: While Medicaid will cover community costs for eligible low-income seniors, Medicare only covers medically-related costs. That means community expenses such as rent, meals, non-medical assistance, etc. aren't covered.
Private funds: Families may have to rely on private funds to pay for senior living, such as savings, investments, or retirement accounts.
Take a close look at these different programs to determine whether you can reduce the cost of senior living for your family.
---
Plan Your Senior Living Budget With Us
Navigating senior living costs can be challenging, but you don't have to plan them on your own. Get in touch with the financial team at Varenita to find out what programs and pricing levels we recommend for you. By taking a realistic and responsible approach to your senior living budget, you can guarantee your loved one access to the care they need for the rest of their lives.

Reach out to our team at Varenita to find out how we support family budget planning for senior living.