Health
What Are ADLs and Why Are They Important?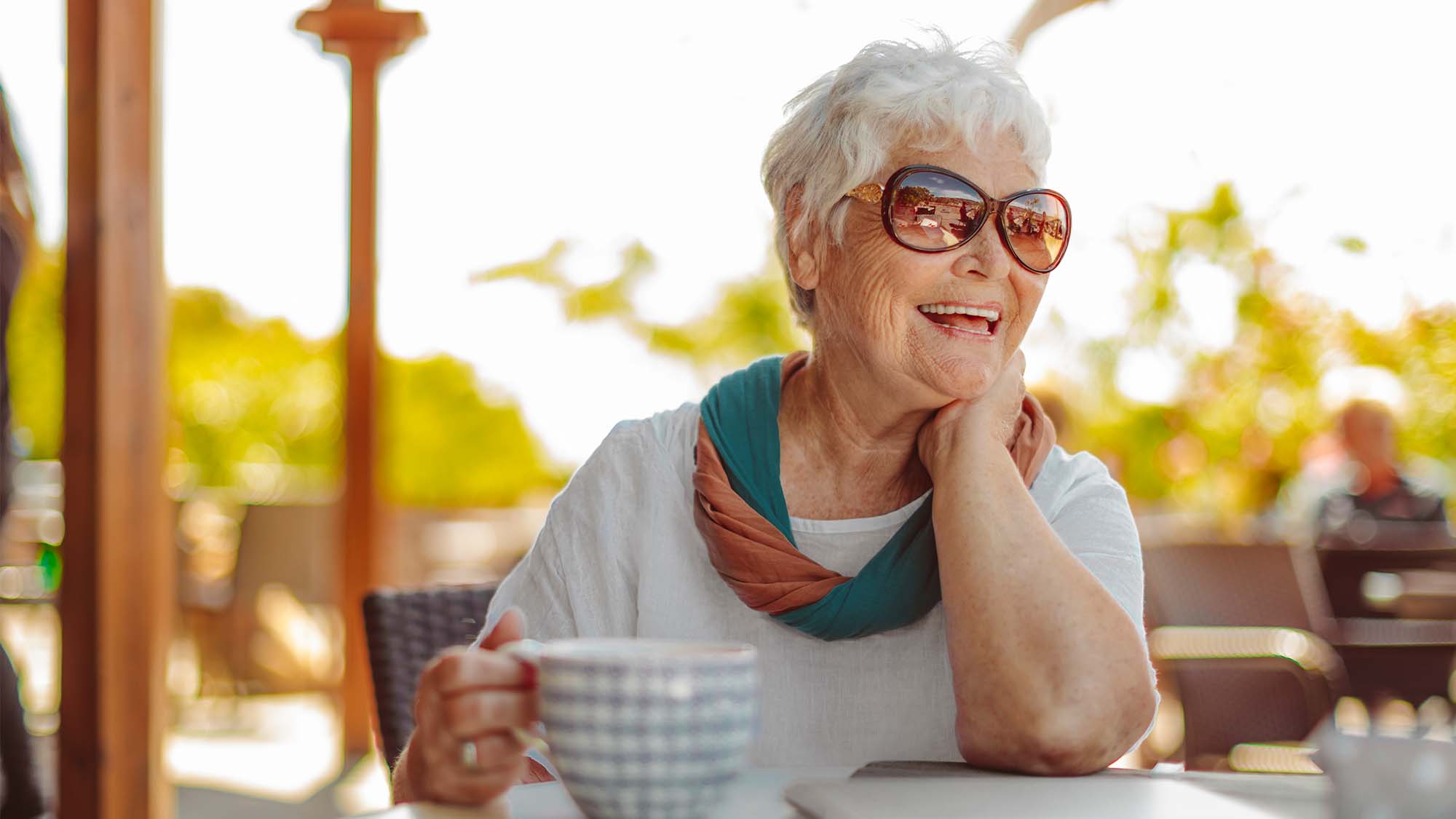 As we age, daily self-care tasks such as taking a shower and getting dressed become more cumbersome. In fact, today 1.6 million older adults over the age of 50 require help with two or more of these Activities of Daily Living (ADLs).
What's more, this number is expected to double to 2.7 million seniors by 2030, highlighting the importance of monitoring ADLs in aging parents in order to determine what level of assistance they need.
Here we'll go in-depth into everything you need to know about ADLs, including why they're essential to creating care plans and how to evaluate them.
Contents
---
Why Is Monitoring ADLs Important in Older Adults?
Monitoring and evaluating ADLs isn't just about understanding your parent's current abilities.
Monitoring ADLs is essential for:
Monitoring changes in their abilities over time to update care as needed
Obtaining an official metric to qualify for certain financial aid programs (such as Medicare, Medicaid and long-term care insurance)
Triggering medical evaluations that may uncover underlying conditions
Determining whether it's time to move to a senior living community
Ultimately, knowing your aging parent's comfort with ADLs will help you and their caregivers create the most accurate care plan possible.
---
What Are Activities of Daily Living?
Activities of Daily Living involve a wide range of skills that are necessary for every individual's personal hygiene and well-being.
There are two categories of activities: Activities of Daily Living (ADLs) and Instrumental Activities of Daily Living (IADLs).
Essentially, ADLs handle basic physical needs, while IADLs include more complex activities that involve planning and decision-making.
Basic Activities of Daily Living (ADLs)
Overall, there are five categories of ADLs that are deemed necessary to meet basic needs every day at home or in a community, including:
Bathing
Dressing
Transferring and ambulating
Toileting
Eating
Instrumental Activities of Daily Living (IADLs)
While IADLs are important to live independently, they're not typically required on a daily basis. In addition, older adults usually lose their ability to perform IADLs before ADLs, which means the vast majority of seniors will require this type of assistance, such as:
Housework
Shopping
Meal preparation
Managing money
Managing communication
Transportation
Managing medications
Managing pet care
---
Examples of ADLs and IADLs
ADLs
Bathing

Getting in and out of bath/shower
Applying soap and shampoo
Rinsing one's body and face
Brushing teeth
Combing hair
Other personal hygiene (i.e. putting on deodorant, applying make-up, clipping nails, etc.)

Dressing

Selecting appropriate clothes
Putting clothes on and taking off (especially over the head)
Ensuring clothes are properly buttoned/zipped
Putting on and tying shoes

Transferring and ambulating

Walking around the home
Moving from bed to chair/walker/etc.
Getting in and out of chair
Getting up and down stairs (if needed)

Toileting

Getting to and from the toilet
Cleaning oneself
Controlling bladder and bowel function in general

Eating

Feeding oneself
Hydrating regularly
IADLs
Housework

Doing laundry
Washing dishes
Cleaning surfaces
Sweeping floors or vacuuming
Changing bedding
Ironing
Dusting
Removing trash
Other housework tasks as needed (i.e. shoveling snow, etc.)

Shopping

Making an appropriate list of needed items
Buying groceries and other items
Carrying purchases into home
Storing items properly

Meal preparation

Creating an appropriate weekly menu
Using kitchen equipment safely
Cooking meals as the recipe directs
Cleaning up afterwards

Managing money

Paying bills
Writing checks
Staying within a budget

Managing communication

Using the phone
Reading and responding to mail
Using the internet as needed (such as email or the computer)

Transportation

Driving or arranging rides
Calling a taxi or using public transportation
Not getting lost to and from home

Managing medications

Picking up medications
Taking medications as directed

Optional: Managing pet care

Feeding pet
Cleaning up and disposing of waste
---
What Conditions Affect Activities of Daily Living?
A variety of health conditions impact older adults' ability levels, especially related to their motor and cognitive skills. Let's take a closer look at how different health diagnoses can affect activities of daily living.
For Adults With Dementia, Parkinson's & Alzheimer's
Typically, adults with dementia may experience difficulty thinking ahead, making IADLs such as planning meals and using transportation difficult.
Dementia can also impact balance and fine motor skills, so many adults with dementia will require help with buttoning clothes or holding a fork.
For Adults With Chronic Pain or Arthritis
Chronic pain, arthritis or osteoarthritis can make tasks that require physical activity more challenging for older adults.
Your loved one may suffer pain while cleaning, shopping or getting around town, but otherwise will be able to take care of cognitive-intensive tasks such as planning meals, managing money and handling communication.
Chronic pain may also impact the ability to do certain daily activities. For instance, arthritis may cause an older adult to require help washing hard-to-reach areas in the shower, putting on clothes over their head or getting up/down the stairs.
For Adults With Depression or Anxiety
Depression can cause older adults to "shut down" when it comes to performing basic self-care tasks. Though they can physically perform tasks such as bathing and dressing, they may neglect their personal hygiene and require emotional support to complete them.
In addition, they may become indifferent about eating regularly, taking their medications on time and paying bills, so it's important to assist with these timely tasks as well.
For Adults With Diabetes
Adults with diabetes may suffer from exhaustion and be less mobile than before. This means tasks that require leaving the house, such as grocery shopping and picking up medications may be more difficult.
In addition, adults with diabetes tend to have the urge to urinate frequently, which means families should be attentive to supporting toileting and adding safety features such as night lights in the bathroom.
For Adults Who Suffered a Recent Stroke or Hospitalization
After a stroke or hospitalization event, older adults may have reduced motor skills and mobility. Often, this impacts their ability to perform basic self-care such as getting in/out of bed, making it to the toilet, bathing, getting dressed and even eating. Depending on the severity of the stroke, adults may require extensive help with these tasks, in addition to IADLs.
---
How to Assess Activities of Daily Living and IADLs
Fortunately, you can evaluate you or your loved one's abilities on your own. To accurately assess ADLs and IADLs, it's essential to take your time to judge abilities over a period of time. It's normal for tasks to be easier on some days than others, so you'll want to observe a typical range.
In addition, you should always consider ADLs and IADLs on a spectrum. Instead of yes or no, assess whether your parent can complete the task independently, sometimes needs help, often needs help or always needs help. This will give you a more accurate picture of your loved one's abilities.
Evaluation Tools You Can Use
There are evaluation tools that may be useful for determining your parent's abilities. The Katz Index is a common tool for families to start discussing whether a parent can perform tasks independently or not.
You might also consider the Barthel ADL Index, which measures tasks on a spectrum of ability, and the Functional Independence Measure, which includes motor and cognitive categories.
Professional ADL Assessments
While families can accurately determine ADL abilities by observing their loved one and using an evaluation tool, you may also need to get a professional ADL assessment. This is the case if your parent plans on applying to Medicare or local financial aid programs for the elderly.
A professional assessment is used to determine your parent's eligibility for certain programs. To get an evaluation you can use during the application process, contact a doctor or licensed facility.
---
How Assisted Living Can Help
As you discuss the type of care that your parent requires, you may be considering assisted living options. Assisted living not only meets your loved one's needs, but allows them to thrive in a social, active setting where their overall wellness is encouraged every day.
The benefits of assisted living for seniors who may need some extra support now and in the coming years include:
24/7 staff support and assistance with ADLs
Help with IADLS, including meals, housekeeping, laundry, transportation, etc.
Senior-friendly design and safety features
Health monitoring and coordination as needed
Wellness amenities, including social, educational and spiritual programs
Overall, assisted living communities like Varenita are well-equipped to ensure your parent thrives with their specific level of support, as well as community amenities to enhance their well-being.
---
Next Steps to Support Your Aging Parent
Assessing ADLs is key in determining your loved one's needs and meeting them over time. Leverage our ADL assessment worksheet to evaluate your parent's abilities and discuss the results with your family to define next steps.
Loved ones who require greater assistance may benefit from joining a senior living community, where they can enjoy professional help as they need, boosting their overall independence. Get in touch with Varenita to learn more about how we elevate every individual in our communities.