Senior Living
How to Talk About Senior Living With Your Children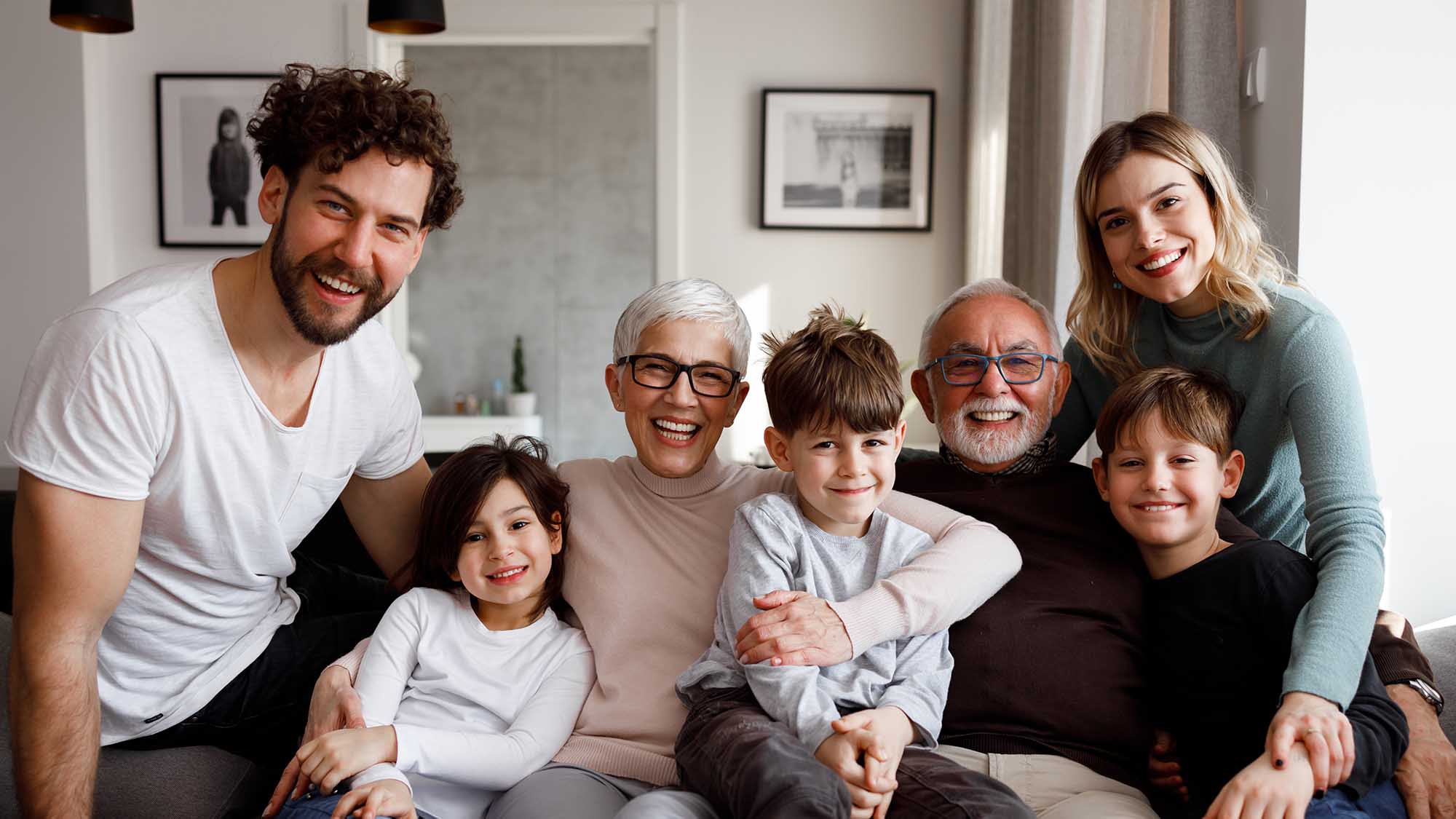 Research from the past decade tells us that family members, and specifically adult children, continue to stay involved in the lives of their aging parents. These collective findings illustrate that family members play an active role in the aging process.
It makes sense, then, to have a conversation about senior living with your adult children.
Yet, this is often easier said than done. There are endless reasons why the conversation is difficult to have. But talking about senior living with your adult children is the only way to create a support network to help you find the right community and, later, continue to advocate for you.
Below, we offer some tips to help you navigate the conversation about senior living with your adult children.
---
Come Prepared With Answers to Their Questions
When you start the conversation with your loved ones about a senior living community they will immediately have lots of questions. You can make sure your conversation goes smoothly if you anticipate their questions.
Some common questions adult children often have about senior living include:
What kinds of apartments are available?
What kind of support do they offer?
How qualified is the staff?
What is the food like?
Can you and mom or dad live together?
Why are you considering senior living instead of staying at home?
Do some research ahead of time and find a few senior living facilities you like. Then, bring along some brochures for them to look at during your conversation. You can also research communities together by visiting their websites as you're talking.
---
Come Prepared to Talk About Finances
You and your children will inevitably end up talking about how to pay for a senior living community.
To prepare, start by thinking about what kind of care you want today and in the future. Different levels of care have different costs.
For example, you may be ready to move into an assisted living community, but do you also want the option to transition into memory care? Memory care costs more because of the higher degree of medical care, affecting the overall total you'll pay towards a senior living community.
Next, research out what, if any, external resources you might be able to tap into.
Your state may offer special financial programming, or you can explore Veteran programs. If you think you can tap into Medicare, be careful. Medicare doesn't cover the costs of living in a senior living community, only covering certain medical costs.
You may also want to meet with a financial planner to help you create a financial game plan that pulls money in from retirement savings, personal funds, or the sale of a home.
Have all of this research and information ready when you start the conversation with your adult children. That way you can lay out all of your financial options and discuss the best path forward, together.
---
Focus on the Positives of Senior Living for You and Other Family Members
It's normal to be worried about making the transition to a senior living facility. Life will be different for you, and it will also be different for your loved ones.
Adult children may find it difficult to say goodbye to their childhood home.
Or, they may worry about how you're going to be treated and how happy you're going to be in a senior living community.
Focus on the positives when you have your conversation. Share what you're excited about.
Retirement is your time to focus on your goals after a lifetime of working and raising a family. Talk about the hobbies you want to explore or the people you will get to meet.
On top of this, share what your adult children have to be excited about too. For example, moving to a senior living community can relieve your children from having to be your caregiver, which for some, puts a strain on family relationships.
If you're exploring communities in another state, talk about how fun it will be for the grandkids to visit the area and what attractions you can explore together.
---
Make It About You
Some adult children envision being deeply involved in your care as you age. They may believe that you are considering a senior living community because you don't think they can take care of you.
It's important to let your adult children know that it doesn't have anything to do with their ability to take care of you. It's about what you want.
Do you want to maintain the relationship you have with your loved ones without it being affected by your care?
Do you think you can live independently for longer in a community than you can at home?
Or maybe you're concerned about all the modifications that will be needed in order to make your home safe?
Tell them exactly how you feel.
You can still make sure they know that you value their input. Ask if they would like to help you research your options or tour a community with you. That way they feel involved, but you are still able to make your feelings clear.
---
Have the Conversation More Than Once
Don't feel discouraged if the first conversation you have with your loved one doesn't go the way you hoped. There's a lot to talk about! It's normal to have similar conversations multiple times ahead of your move.
Be willing to talk about senior living whenever your adult children want to bring up the subject. It's much better to address questions and concerns as they come up rather than simply reminding them that you've made up your mind—and that's that.
You can bring up the subject too! The more open and transparent you are about the situation, the more likely your adult children will work with you to find the perfect senior living community.
---
In Summary
It's important to have the senior living conversation with your loved ones so they feel like they are involved in the decision making process. If you're struggling to talk to your adult children about senior living, we're here to help. Contact us at one of our Varenita locations and we can help you show your loved ones why senior living is the right choice.