Senior Living
Talking to Your Parents About Senior Living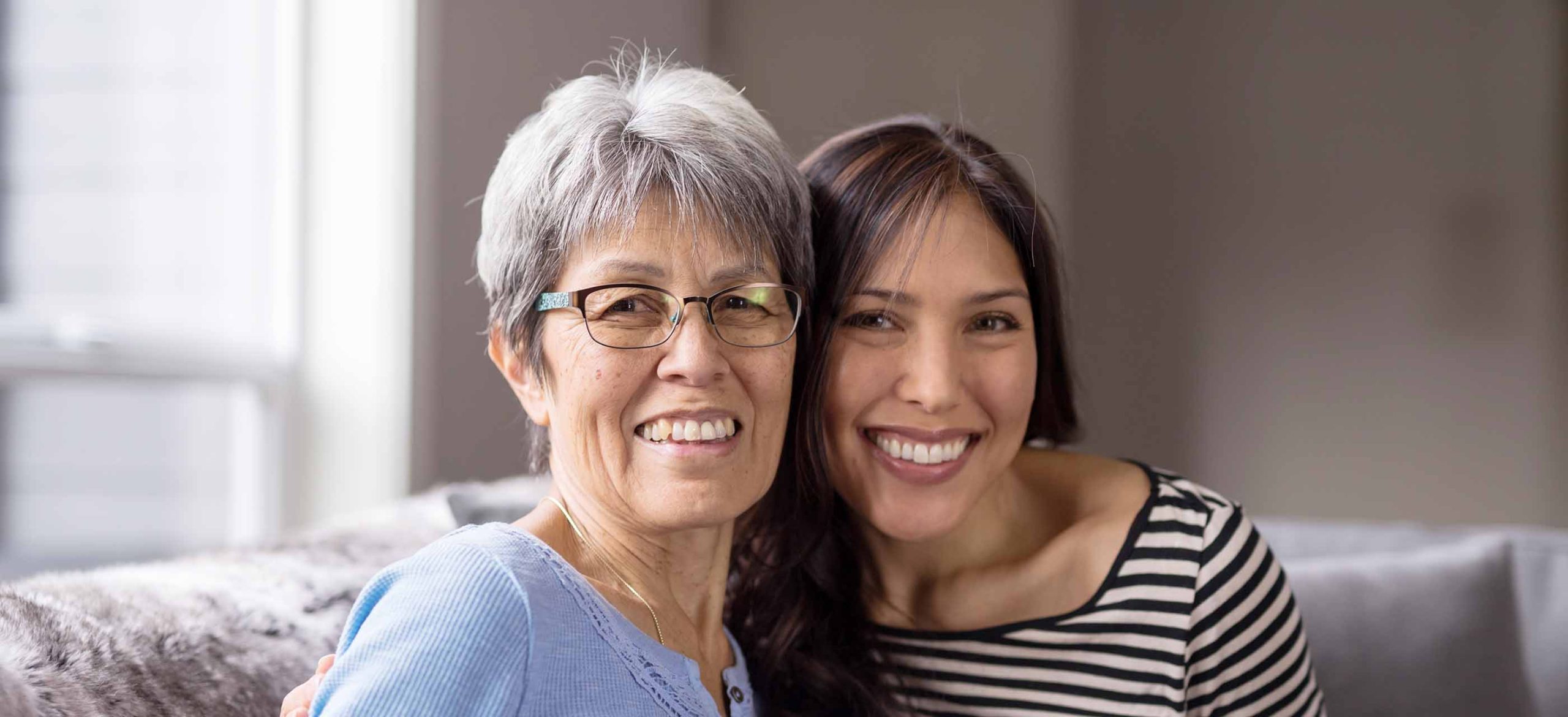 You've probably had a lot of difficult conversations with your parents, but one that most people don't prepare for is the conversation about senior living options, in particular, senior housing. This topic can be difficult to approach because seniors view it as a blow to their independence. They don't want to be forced out of their homes and have to accept help – and they often don't like hearing this from their own children.
However, having this conversation at the right time can help extend your parents' independence and improve their social life. How you present the facts makes all the difference in how your parents receive the news. After working with many families on this life transition, we have some helpful tips on how to talk to your parents about senior living.
Contents
---
Preparing for the Conversation
To steer the conversation in the right direction, talk positively about assisted living and address your parents' concerns. To be effective, you'll need to do your research beforehand and be well-educated on your options.
Create a list of concerns. List out the reasons why you are worried about your parents staying in their home. Are they having health problems? Have they already suffered an accident? Are they not taking their medications properly?
Educate yourself. Learn about the different options for senior housing in LA county and which one will best fit your parents' needs. Be honest about their condition and how they might progress over the next few years.
Assess their finances. Try to get as much financial information from your parents as you can because their savings determine their options for senior living. Some people have long-term care insurance and savings while others rely on Social Security and life insurance.
Make it a team effort. Get your siblings, close family friends, faith leaders, etc. involved. Together you can strategize the best way to approach your parents without overwhelming them with too much information.
Gathering all of this information will give you the confidence you need to start this conversation and encourage your parents on their journey. There are many decisions to be made when choosing assisted living or memory care, so the more information you have, the better.
How Long Does the Conversation Take?
The first conversation can be short and sweet, no longer than 10-15 minutes. Remember that making a care decision will likely take several conversations, so ease into it. In the first conversation, bring up the topic of senior care and ask for your parents' thoughts. Hopefully, this will spark interest and get your parents thinking about options.
How Many Times Do You Have the Conversation?
Take small steps towards finishing the conversation. Wait a week or two before bringing up the topic again. Try not to push it. If your parents aren't responding, be patient and look for another opportunity down the road. You may have to follow up a dozen times before you make progress.
---
Starting the Conversation
When you have the necessary information, pick a time to speak with your parents. Don't put it off as this can delay your parents' care. In our experience, it's much easier to plan accordingly and make decisions when Mom and Dad are feeling their best and can join in the planning process.
Talk in person, if possible. If you can have a face-to-face conversation, great. If not, set up a video call so that you can see each other during the discussion. Choose a time when you and your parents are both well-rested and won't be interrupted.
Listen to your parents' concerns. It's likely that your parents are going to have concerns, even if they are on board with moving to assisted living. Acknowledge these concerns and try to address them as best you can. This is a big adjustment and it's important to validate your parents' feelings.
Practice empathy. Getting older isn't always easy, and this is just one of the many transitions your parents will have to accept. Practice empathy. Put yourself in their shoes and understand where they're coming from.
Don't rush. This is another benefit to having the conversation early – you don't have to rush. Give your parents a few days to process things and reach out a few days later. For most families, planning for assisted living is a long-term process and not a one-and-done conversation.
Conversation Prompts
As you kick off the conversation, here are some prompts to get you started. As a good rule of thumb, you should always ask for your parents' thoughts and opinions before sharing what you think.
Ask Questions
"What's your biggest worry about the future?"
"How do you envision your later years?"
"Do you have a plan or idea about long-term care?"
"Are there activities you once enjoyed but can't do anymore?"
"Would you feel less stressed if you didn't have to worry about the house?"
"Do you feel safe at home?"
"Do you ever feel lonely?"
"Do you feel overwhelmed by cooking and cleaning? Would you like help with these tasks?"
"I want you to be happy. Is there anything I can do to make your life easier?"
Bring Up Examples
"I heard that…" [anecdote about a positive aspect of care]
"I was thinking about what happened to…" [anecdote about the importance of care]
"I worry about…" [anecdote about what worries you]
"I've noticed that…" [anecdote about parent's lifestyle]
"I need your help with something…" [question about parent's future care]
Follow Up
"How do you feel about…?"
"Have you thought at all about…?"
"Would you be willing to…?"
"What would a community need to have for you to consider it?"
"What aspects are most important to you?"
---
Do's & Don'ts During the Conversation
What to Say
As you talk with your parents about senior living, it's best to ask for their thoughts and opinions. A few ways to direct the conversation include:
Ask questions about their current living experience.
Go through a few senior living options.
Talk about the benefits of living in a community.
Talk about what senior living is NOT.
Give examples of how senior living could be helpful.
Paint a picture of what it's like to live in a community.
Take it slow and don't try to include all these aspects in one conversation. Instead, space it out and include a few details in every conversation. The last thing you want to do is overload your parents with information.
What NOT to Say
You should never give your parents an ultimatum. A conversation should be just that – a way to share ideas and talk about future options. For this reason, you should avoid forceful or aggressive statements such as:
"You must/need/have to…"
"You can't live alone anymore."
"You can't take care of yourself anymore."
"This is what's best for you."
"I've decided it's time for you to get more help."
"I found a senior living community that you're going to move to."
"You aren't taking this matter seriously."
"I'm sick and tired of…"
Try to keep a positive tone and avoid patronizing or accusing your parents. Ultimately, giving into these aggressive strategies will hurt your chances of guiding your parents towards getting the care they need.
---
After the Conversation
Now that you've opened the conversation, it's important to plan your next steps.
Follow Up Steadily
Don't follow up the conversation immediately. Let your parents think it through without rushing. In a week or two, bring up the topic again using one of the conversation starters above. Remember that this process may take several follow-up conversations, so go slow and steady.
Strategize If Your Parents Are Uncooperative
If your parents still aren't keen on discussing care options, you may have to get extra support. Reach out to your siblings or family friends so that they can help advance this conversation. You may even find friends or neighbors who have moved to a senior living community and could share their experiences.
In addition, you may have more success if you discuss several choices with your parents, so that they feel in control. Listening and including your parents in the process can make a huge difference.
Finally, if your parents truly don't want to move to a senior living community, be patient. Unless your parents are at immediate risk, keep trying over time. Revisit the conversation in a month or two, or even schedule a visit to a local senior living community to show your parents what it's like.
Arrange Visits to Senior Retirement Communities
Once your parents see a community firsthand, they may feel less anxious and see the appeal. Start by looking at brochures, websites, videos, etc. of the communities you think your parents would be interested in. Narrow down your search and tour at least three communities either in-person or online. It helps to see the community, speak with residents and staff and get a feel for the culture. This way, your parents can envision themselves living in the community.
As you tour different retirement communities, be sure to ask your parents questions and find out what they like and don't like. You'll also want to follow up with other questions such as staffing ratios, safety and security measures, experience with memory care and end-of-life services.
---
We're Here for You
You may dread having the conversation about your parents' future care. However, it's important to start the conversation early so that you have time to guide your parents towards the best options. While it can be difficult to talk about future care and decide what's best together, remember that you're not alone.

At Varenita™, we're here to support your family as you work through the decision-making process. Contact us today for more tips on how to talk to your senior parent or to schedule a tour of one of our communities and see all that we have to make senior living engaging and fulfilling.