Senior Living
Is It Time For Your Loved One to Move to Senior Living?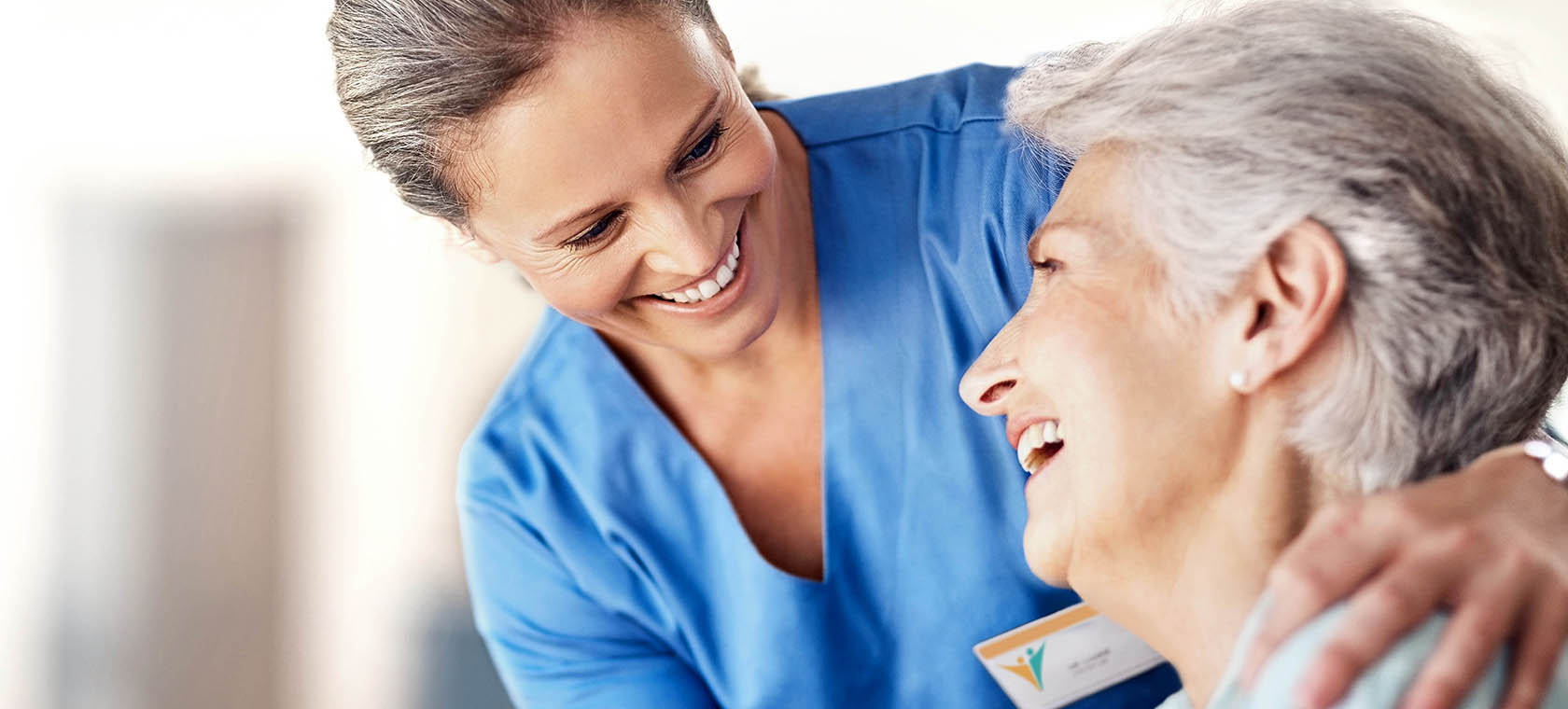 Making decisions about your loved one's senior living care can be emotionally difficult. You may feel stressed about trying to provide the best possible care for your parent, but unsure what steps to take next.
Luckily, you don't have to do it alone. If you're considering how to meet your parent's care needs, here are some key signs from our experts at Varenita that it's time to move to senior living.
More specifically, we help you assess whether it's time for your loved one to move into assisted living or memory care. While there are some similarities, these two care options differ in terms of care.
With these guiding principles, you can better plan your loved one's care and get the peace of mind that your family deserves.
---
Signs That It's Time For Assisted Living
Often families delay getting care assistance for a loved one until a health or safety crisis occurs. That's why it's important to act now if your parent is showing any of these signs that they require a more involved level of assistance.
1. Changes in Hygiene → Needs Help with Daily Self-care Tasks
If you notice your parent's hygiene has declined, this is a red flag that they need extra help. Not bathing regularly or wearing the same clothes every day shows that they may be struggling with balance in the shower or dexterity when fastening clothing. Assisted living provides daily support with bathing, dressing, eating, toileting and mobility, so that your loved one can feel empowered to stay clean and healthy.
2. Isolated with Few Social Ties → Needs Social Opportunities and Enriching Activities
Staying inside all day without any social stimulation is a sure sign that it's time to move to a senior living community. After all, loneliness is linked to serious health effects including heart disease, stroke, anxiety, depression, cognitive decline, and more.
In assisted living, your parent will have access to neighbors and social activities in order to stay engaged on a daily basis. It's common to have a robust calendar of events, such as paint classes, game nights, book clubs, and more.
3. Recent Falls or Poor Health That's Getting Worse → Needs Care Coordination
It's common for residents to be in and out of the hospital before coming to assisted living. Falling at home, getting sick often or a general decline in ability shows that your loved one requires regular monitoring. You can boost their overall health through assisted living's wellness programs and care coordination. This will ensure that all dimensions of your loved one's health are monitored and addressed.
4. Poor Eating Habits → Needs Nutritious, Well-prepared Meals
You may have noticed that your parent has undergone unexplained weight loss or that groceries often go bad in the fridge. Poor eating habits are often a sign that your parent is unable to plan and prepare meals, which in turn can lead to a weaker immune system. At assisted living, professional chefs are in charge of preparing wholefood nutritious meals that strengthen the body.
5. Difficulty with House Upkeep → Needs A Maintenance-free Lifestyle
Dirty clothes, a pile of dishes in the sink, a broken faucet – these are all signs that your parent's living arrangements have become burdensome. Home chores naturally become more challenging as we age and your parent is likely struggling to perform them. It may be time to benefit from assisted living's home services, including housekeeping, laundry, utilities, maintenance, and more.
6. Trouble Keeping up with Bills → Needs Help with Logistics
A stack of unread mail may also reveal that your parent needs some help with logistics such as paying bills. Organizational skills often become difficult for seniors, which is why assisted living helps with matters such as paying taxes, scheduling transportation, managing medications, and more.
7. Safety Concerns → Needs A Secure, Senior-friendly Apartment
You may also worry about your parent's safety alone at home. They may forget to turn off appliances, struggle to go up and down a staircase, or simply aren't in a senior-friendly space. Assisted living provides specially designed apartments that minimize fall risk and have emergency response systems in case of any issue.
8. Diagnosed with A Chronic Condition → Needs A Long-term Care Solution
If your parent was recently diagnosed with a chronic condition, a senior living community may be the right choice. While chronic conditions can be managed, their symptoms tend to become more advanced over time. Your parent may require a more long-term care solution, such as assisted living that provides different levels of care from the same campus.
9. Caregiver Burnout → Needs Support from Professionals
Finally, you may feel exhausted as a caregiver and unsure how much more you can give. Check-in with your own emotions. If you're feeling negative, overwhelmed, and stressed, this is a sign that you need support from a professional team of aides and nurses at an assisted living community.
---
Signs That It's Time For Memory Care
Of course, assisted living isn't the only option for senior care. If your loved one has been diagnosed with dementia, they may benefit from more comprehensive memory care communities. Here are some typical signs that memory care may be the right choice. 
1. Requires Constant Supervision → Needs Professional 24/7 Care
As a caregiver, it's tough when your parent requires round-the-clock supervision in order to ensure their health and safety. If you're constantly concerned when you leave your parent alone, a 24/7 monitored memory care community may be the right choice.
2. General Disorientation → Needs Enriching, Memory-enhancing Activities
If your parent shows regular disorientation, such as trouble recalling people or holding a conversation, it may be time for memory care. In a community, your parent can receive memory-enhancing activities and therapies from specially-trained staff, which can slow down cognitive decline.
3. Becomes Aggressive → Needs A Safe Living Space with Trained Professionals
Aggression and agitation are typical mid-to-late stage symptoms of dementia. If you notice your parent has become more aggressive lately, memory care may help ease their agitation and ensure their safety when these strong emotions occur. 
4. Frequently Wanders Off → Needs Secure Environment to Avoid Getting Lost
Wandering can also put your loved one's safety at risk. A memory care community minimizes confusion and disorientation through specially designed wards that are secured with alarms and personally decorated to guide residents.
5. Advanced Mobility Issues → Needs Care Coordination
If your parent is struggling to move around, get in and out of bed or perform tasks such as bending over, they may benefit from a holistic care plan at a memory care community. Typically, a care plan might include wellness programs and coordinate other health needs such as physical therapy.
6. Withdrawn from Friends and Family → Needs Social Stimulation
When your loved one starts to withdraw from friends and family, as well as activities that they once enjoyed, this may be a sign of cognitive decline. To combat this, memory care communities provide opportunities for social stimulation and one-on-one connections so that your parent can engage with others.
7. Neglecting Finances → Needs Support with Logistics
Seniors may occasionally forget a bill or two. However, candidates for memory care tend to go beyond unpaid bills and start giving large donations to charities or overdraft their bank accounts out of confusion. If you notice these financial issues, this is a telltale sign that memory care may be the right choice.
8. Caregiver Suffering → Needs to Handoff Care to Professionals
Most importantly, you may be suffering as you manage the ups and downs of caring for a loved one with dementia. You may feel upset about your parent's aggressiveness and forgetfulness, or feel overwhelmed by providing 24/7 care. Some caregivers even worry about their personal safety.
Memory care allows you to place your trust in professionals who are specially trained in dementia. This allows you to recover your mental and physical well-being after the emotional tolls of caregiving.
---
Follow Your Instincts For Your Loved One's Care
While there's no one-size-fits-all for senior living care, these signs above can help guide your decision-making process.

Be sure to follow your instincts about what options best serve your parent's needs and get in touch with a compassionate community like Varenita, which offers both assisted living and memory care according to each individual's unique abilities and preferences.